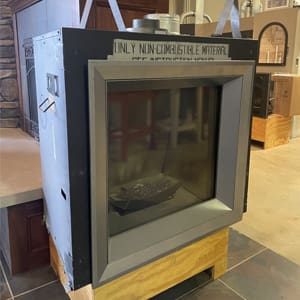 STARTING BID: $1356
The Regency  L676S 'Sunrise' has been designed to provide you with all the warmth and charm of a fireplace at the flick of a switch. The model L676S supports 29,000 BTU for a beautiful flame and great heat, with a large viewing area to create a modern cozy feel in your living space. Simple reliable controls allow for easy use and long term reliability, as well as efficient operation, even when your power goes out!
NOTE: This was a burning display in our showroom.
Regency L676 Sunrise Gas Fireplace manual for this appliance.